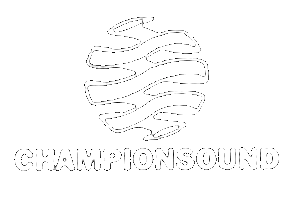 CHAMPIONSOUND
CHAMPIONSOUND was founded in 1992 by Frank Otto, who had previously worked for several years as Director of International Exploitation at the cult label Kickin Records (by Peter Harris fame) in London. The breakbeat scene was boiling in London and techno saw the light of day in Berlin. House, Garage, Gabba and many other styles of music emerged. In the post-reunification period, many new large and small clubs such as Tresor, E-Werk and Fischlabor were founded in Berlin. The perfect biotope to try out new music and offer new styles of music to the dance-mad crowd. To call the whole thing just techno would fall short, because different styles quickly emerged. In England it was the rave and in Germany the techno party. It doesn't matter. The main thing was to dance, party and have fun.
CHAMPIONSOUND concentrated mainly on house, deep house and electro. But not only, because with J.J.Cooper's "Hot & Cool Extravaganca" a milestone in the field of Acid Jazz/Lounge Music was released. The CD "Farewell" by Charlotte von Mahlsdorf, however, falls completely outside the dance-oriented releases.
Rave on!
"Nobody cares if you can dance well. Just get up and dance. Great dancers are not great because of their technique, but because of their passion."
Martha Graham
(Famous US-American dancer, choreographer and dance teacher)
Contact
---
Please only contact us about licensing. We have no mail order and the vinyl releases are all sold out. But now digital as download. Sorry and thanks for the understanding. Thanks for your interest.