IGNITION from Berlin
IGNITION is a side project by Engery 52 fame. 1988 Paul released "Acid in my House" on BCM (Brian Carter Music) and quickly achieved a high profile. As a DJ, he played at the first acid house parties at UFO and later became resident DJ at UFO and Dubmission.
Paul and Cosmic Baby
Together with Cosmic Baby, he founded the trance project Energy 52, which released one of the most famous trance tracks, "Café del Mar", in 1993. In the same year, he produced with Paul van Dyk and Stephan Fischer under the pseudonym Dolfin.
Pseudonyms of Paul are: City Child, Ignition, Kid Paul, Paul M., Velocity
Under the name Energy 52's IGNITION, he released these two cult songs on CHAMPIONSOUND. The song "Fantasy" was created in cooperation with Grant Nelson aka DJ Mixmaster Gee and producer Ralph P. Ruppert at Kickin Studios London.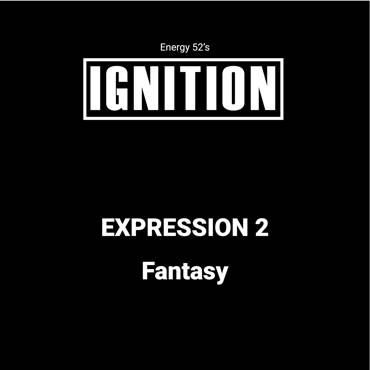 ---
Trax
---
Other Releases by Ignition | Paul Moormann
Various releases
Energy 52 – Cosmic Baby & Paul M (on WEA, Eye Q, masterpiece)
Take Me Higher (co-written/co-produced by Cosmic Baby)
State of Mind / Maximum / Warm Pad
Eternity / The Bassline / Expression
Weak
Cafe del Mar
Sonique Version 52
Energy 52 vs Pulse: Café Del Mar Lover
City Child (on ISM Productions)
Try / Werk ‎(12″)
Immune ‎(12″)
Something ‎(12″)
Velocity (on Superstition)
Lust
Uplift
Lust remixes
Paul M. (on ISM Productions)
Easy Intensive
The Hobbyist
Paul Schmitz-Moormann
Plenty of writing and production credits. See all on Discogs
Remix Credits
ASOM Remix
Binum Remix
Breakbeat Mix
Bruckmann 2008 Remix
Café Del Marco V Remix
Chicane Remix
Cosmic Baby's Impression
Da Bruck & Klein Remix
Dale Chambers Remix
Dale Middleton Remix
Dave Robertson Remix
David Puentez Bootleg Mix
Deadmau5 Remix
Deepsky's Stateside Cannon Mix
DJ M's Harder Remix
DK8 Remix
Eigenspace Twenty-Eleven Mash
Fergie Remix
Flaix Remix
Hardino Remix
Humate Remix
Humate Remix Edit
Hybrid Remix
Hybrid's Time Traveller Remix
Ivan Mix
John '00' Fleming Remix
Josh Abrahams Downunder Mix
K & H Tribute Remix
K-Klass Remix
Kenny Hayes Remix
Kid Paul Mix
Kid Paul '99 Rebuild
Kinky Roland Remix
Marcel Janovsky Remix
Marco V Remix
Marco V Radio Edit
Mario Da Ragnio Remix
Michael Woods Ambient Mix
Michael Woods Ambient Mix Radio Edit
Michael Woods Out Of Office Radio Edit
Michael Woods Out Of Office Remix
Nalin & Kane Radio Mix
Nalin & Kane Remix
Oliver Lang Remix
Oliver Lieb Extended Remix 1 aka Oliver Lieb's L.S.G. Mix
Oliver Lieb Extended Remix 2
Oliver Lieb Radio Mix 1
Oliver Lieb Radio Mix 2
Orbiter's Club Mix
Orbiter's Radio Mix
Original Kid Paul Mix
Paul Thomas & Russell G Rework
Paul Van Dyk's XOXO Remix
Paul Van Dyk's SHINE Remix
Peace Mix
Porte De Bagnolet Mix (by Ralf Hildenbeutel)
Pure Nova & DJ Eyal Project Mix
Raul Rincon Instrumental Remix
Raul Rincon Remix
Ricardo Villalobos Dub
Ricardo Villalobos Remix
Rigel Remix
Roberto Rodriguez Suvilahti Remix
Sidelmann Remix
Solar Stone Remix
Soul Seekerz Remix
Sven Väth Remix
System F Remix
Tale Of Us Renaissance Remix
Tall Paul Remix
Three 'N One 2002 Update Remix
Three N One Radio Mix
Three'n One Remix
Tim Engelhardt Remix
Universal State Of Mind Remix
Whelan & Di Scala Remix